4 days of Small Business Coaching for FREE to Help You Find Sustainability!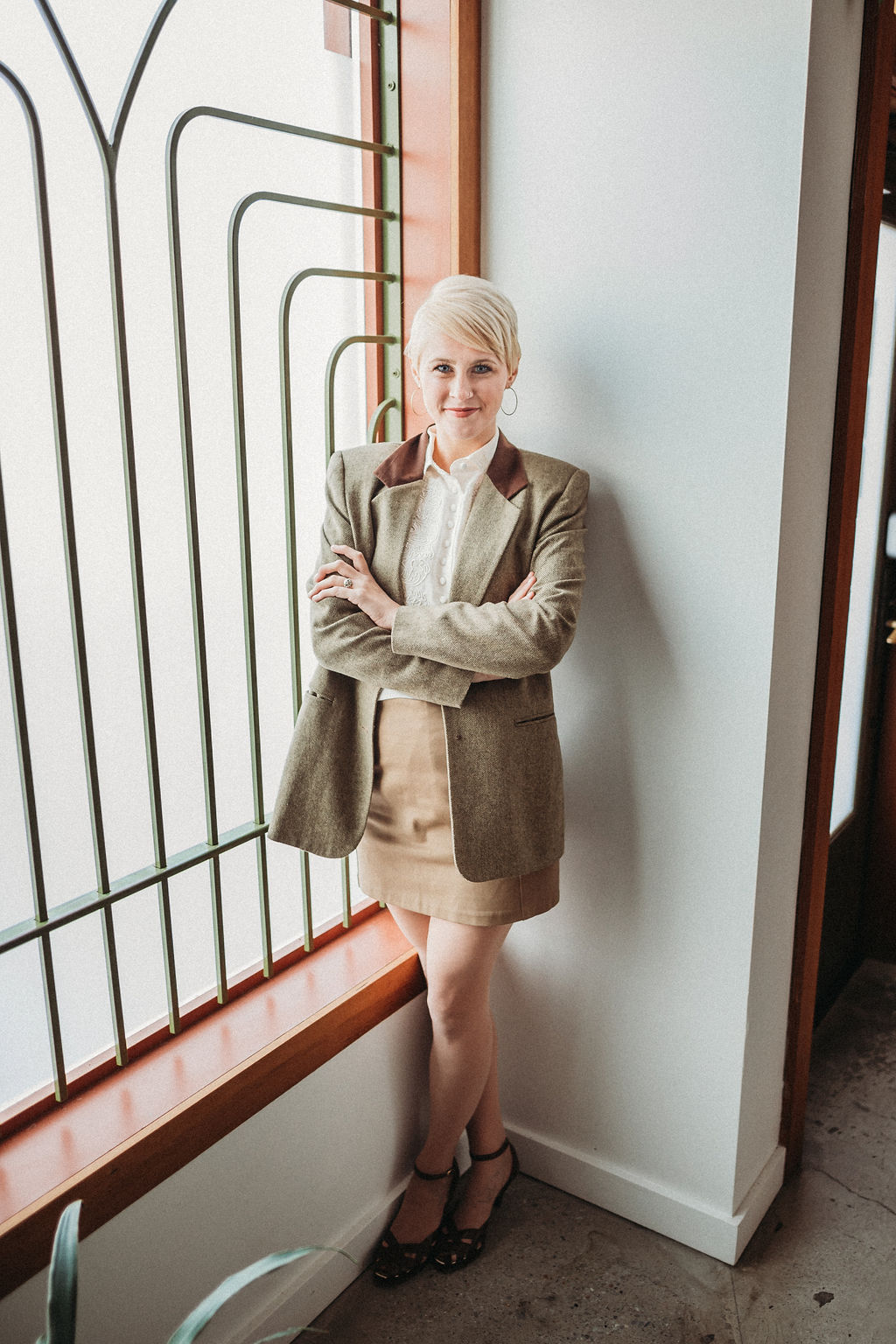 Hillarie is a 3rd generation Small Business Owner who understand what it means and takes to be successful in this space! At the beginning of Hillarie's career she used her Public Relations and Marketing Management degree, while working in agencies and in corporate America for 5 years, but it became very clear to her that being an entrepreneur and small business owner herself  was the key to my happiness and fulfillment in life.
She's made it her mission to to help small business owners no matter where they are at in their business. She helps small business owners identify who they are as a person and business owner, and then coach them on forming the business strategies and tactics most sustainable to their personality type using the enneagram.
When she's not working with Small Business Owners, she's a wife, mom of two boys and stepmom to three boys. She's obsessed with the 60s and 70s and you can often finding her thrifting around vintage shops on the weekends.
You won't want to miss meeting Hillarie and taking in the amazing content offered in this FREE 4 day course.
Amazing! That's all I can say. I hired HIllarie to help me with setting up a marketing strategy and sales funnel for my Interior Design Services and online course. I'm amazed with how she grasped the way I run my business and how I showcase my brand personality. The amount of value that Hillarie provided me with far exceeded my expectations. I'm so incredibly thankful for her help and can't wait to implement all of her ideas. I highly recommend her services and will definitely be using her again. Thank you, Hillarie, for all you've done. You don't even know the amount of relief I feel right now!
With a passion and skill for growing small businesses, HIllarie recognizes the value of YOU before the value of your business. She is your source for helping you to recognize your value, and understand how to brand and market yourself- not just your business- helping you and your business to truly GROW exponentially.
Marketing has always been one of the areas I have struggled in my business and I never understood why. Hillarie helped me realize it was because I don't find it fun or fulfilling, and as an Ennegaram 7 finding things fun or fulfilling is key to our success. She coached me on ways to overcome this obstacle in my business, so I can continue growing my business in a sustainable way. I have also seen Hillarie use the Enneagram to coach other business owners. She is able to see where business owners are getting hung up and helps them to see ways to improve based on their Enneagram type.
I just got off the best coaching call I've ever had. It wasn't me coaching, it was me getting coached! Hillarie's heart truly is in it for small businesses. She helps empower me and remind me who I am in order to best serve my clients and grow my business!
Working with Hillarie has not only taken my business to the next level, but has opened my eyes to what makes me tick. Applying her knowledge, and application of my enneagram type, has helped me be a better communicator, relate to my clients and give myself grace. If you want to understand yourself better and take your business to the next level, look no further.